About Autoimmune Registry Inc.
Autoimmune Registry Inc., ARI, is a Connecticut-based 501(c)3 non-profit corporation founded in 2016 to create a hub for research, statistics, and patient data on all autoimmune diseases.
We operate a national database for patients who suffer from any autoimmune disease. Our mission is to reduce the time of diagnosis, support research, compute prevalence statistics, and establish autoimmune disease as a major class of disease so that it receives the awareness of the public, the attention of healthcare providers, and the appropriate funding needed to improve upon existing treatment protocols and disease management strategies.
We also aim to become a trusted source where patients with these diseases can find credible, scientifically-supported information about their diseases, promising treatments in the pipeline, and accurate prognosis insights. Whenever necessary, we will redirect patients to our patient advocacy groups for further resources and information.
Aaron Abend, President
Aaron is an entrepreneur with 35 years of experience in software development, the last 15 focused on healthcare and medical research. He was cofounder of Recombinant Data, a software company that implemented database technologies for academic medical centers. Recombinant was acquired by Deloitte Consulting in 2012.
In 2013, his mother was diagnosed with Sjogren's syndrome. He learned that it was autoimmune and learned that other people with other autoimmune illnesses are frequently misdiagnosed and, as his mother, suffer for years without proper diagnosis or care. He decided to build a national registry for autoimmune illness, modeled on the National Cancer Registry, to improve statistics and research on this important class of disease.
Amber Gilbert - Board Member
Amber has more than 15 years of experience developing strategies and programs for leading biopharmaceutical companies. In her role as Principal at Cyan Health, Amber leads a growing team of talented professionals in the development of powerful insights, strategies, and tactics that support market access for clients' brands.
Amber has supported clients launching products for the treatment of major chronic conditions such as diabetes, including the payer launch of Invokana. Amber has also supported other healthcare companies such as WellDoc and Weight Watchers with strategic planning designed to improve payer and employer coverage of their offerings.
Prior to Cyan Health, Amber worked for Ogilvy CommonHealth, a leading advertising agency, in a variety of roles, including Chief Strategy Officer for the Payer Marketing division. Amber also spent many years working as a management consultant with inVentiv Health and Strategyx, LLC, specializing in market access. Throughout her time with these organizations, she worked both domestically and internationally with products across the life cycle on engagements ranging from organizational alignment initiatives to product launch planning and global pricing strategies. These experiences have given Amber the value of deep perspective and a broad set of skills that can be deployed to meet her clients' most pressing market access challenges. Amber holds a BS from Cornell University and an MBA from Columbia University.
Michael Craig - Board Member
Michael is Equity Strategies Director at U.S. Trust. He has a number of family members with various autoimmune diseases. He holds a BS from Cornell, an MA in International Affairs from Syracuse University, and an MBA from Columbia University.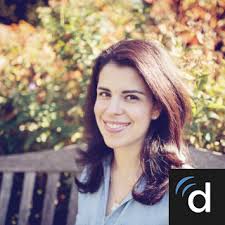 Monique Diaz, MD, Clinical Research Adviser
Monique Diaz graduated from University of Illinois College of Medicine in 2007. After 5 years of private practice in Physical Medicine & Rehabilitation she has returned to academia for fellowship training in Clinical Informatics. Dr. Diaz is passionate about improving the tools that doctors use to diagnose and treat autoimmune disease. She has generously offered her time and experience to support ARI's Prevalence Project, which she will integrate into her current program work at the University of Illinois in Chicago.
Ashley Boynes-Shuck - Director of Patient Engagement
Disease of Impact: Rheumatoid Arthritis, Celiac Disease, and More
Ashley Boynes-Shuck is a writer and patient advocate who has lived with several autoimmune conditions and dozens of other medical diagnoses since childhood. Known online as "Arthritis Ashley," Boynes-Shuck has devoted her adult life to being an activist and health coach for patients like herself... Read more
Emily Weiler - Associate Director
Disease of Impact: Multiple sclerosis
Emily Weiler recently graduated American University with a B.A. in Public Health and has research and communications experience working with multiple advocacy groups in Washington D.C., including the American Public Health Association, Alliance of Community Health Plans, and Alzheimer's Association. She is interested in becoming more directly involved with clinical research and working with different patient advocacy groups and researchers.
Volunteers
Jeff Green - Chief Technology Officer
Jeff Green studied computer science and engineering at the University of California, Irvine. He worked for small companies and large corporations over his 35-year career doing database and software application design, healthcare data harmonization and migration, and data analytics.... Read more
Laavanya Pasupuleti
Laavanya is an osteopathic physician with a wide range of experience in health care and has a passion for patient advocacy and empowerment. She is excited to use her medical background to assist Autoimmune Registry in developing disease profiles for its list of autoimmune diseases. Laavanya spearheaded an initiative with the Turner Syndrome Foundation that led to the publication of fertility preservation guidelines for women with Turner Syndrome. She currently works as an independent contractor for biometric screening companies on the East Coast.
Alice Sparks - Financial consultant
Alice Sparks has more than 20 years of experience in all aspects of human resource management, operations, and administration.
Alice has served in senior financial positions in the for-profit and non-profit sectors, including a daily newspaper, a private foundation, a juvenile detention facility, a substance abuse counseling facility and a special needs adoption agency. Alice earned an undergraduate degree in Health Administration from Florida Atlantic University and a Master's Degree in Public Administration from the University of South Carolina.
ARI is committed to transparency in its organization and operations. Below are our organizing documents.
ARI Bylaws
Provides information about the governance process used by our board to operate the organization.